Introduction: China's export growth weakens to 2020 low as lockdowns bite
Good morning, and welcome to our rolling coverage of business, the world economy and the financial markets.
Recession worries are swirling again this morning as China's Covid-19 lockdowns, the Ukraine war, and the cost of living crisis all threaten the global recovery.
China's exports growth has tumbled to a two-year low, as the curbs introduced to battle Covid has hit factory production, disrupted supply chains and weakened domestic demand too.
Exports slowed to 3.9% year-on-year in April, the weakest since June 2020.
Imports growth was flat (and imports from the US dropped by 1.2%), as cities such as Shanghai were shut down to fight virus outbreaks.
April's data shows the impact of China's latest Covid restrictions, including the tight lockdown in Shanghai which have lasted six weeks, disrupting the operations of companies including Tesla and Apple.
Julian Evans-Pritchard, senior China economist at Capital Economics, says weakening foreign demand hit China's exports, suggesting rising prices are now hitting consumer spending,
"The sharpest falls were in shipments to the EU and U.S., where high inflation is weighing on real household incomes.

The declines were also especially pronounced in electronics exports which suggest a further unwinding of pandemic-linked demand for Chinese goods."
Russia continues to be slammed with fresh sanctions over the war in Ukraine, which is now in its 75th day.
Overnight, the UK has announced £1.7bn of fresh sanctions on Russia and Balarus, including hiking tariffs on its lucrative platinum and palladium imports.
Last night, the G7 group of advanced economies pledged to phase out or ban the import of Russian oil, in a "timely and orderly fashion" (so no fixed date yet).
The G7 added:
"We will work together and with our partners to ensure stable and sustainable global energy supplies and affordable prices for consumers."
Also coming up today
The future of UK convenience store chain McColl could be decided today, as administrators weigh up rival bids from Morrisons and EG Group.
Sky News reported yesterday that Morrisons had lodged an improved offer with McColl's lenders, which said on Friday it would call in administrators, putting 16,000 jobs at risk.
Michael Saunders, one of the Bank of England's monetary policy committee members, gives a speech later on 'taking the right path', (days after the BoE warned the UK was on a path towards recession).
The agenda
7.45am BST: French trade balance for March
Noon BST: Mexican inflation report for April
2pm BST: Bank of England policymaker Michael Saunders speech on 'Taking the right path'
Time for a recap.
Global stock markets have racked up fresh losses today, as a slowdown in China's export growth fuelled concerns over the global economy.
With inflation pressures high, investors continued to worry that central banks will push economies into recession by hiking interest rates to slow inflation.
In London, the FTSE 100 index has dropped to a seven-week low, down 120 points, or 1.6% at 7264 points, with mining stocks among the fallers.
European stocks also hit two-month lows, as a slowdown in China's export growth worried the markets.
And in New York, stocks have extend their recent selloff, with the tech-focused Nasdaq Composite index falling another 2.5%, and the S&P 500 hitting its lowest point for the year.
Commodity prices have also dropped, with copper hitting its lowest since December, while the risk-off mood pushed bitcoin to its lowest since July 2021.
The US dollar continued its rally, hitting a new 20-year high.
Morale in the eurozone dropped, pushing the Sentix index of investor confidence fell to a near two-year low in May, the third monthly drop in a row.
Sentix managing director Manfred Huebner warned that the global economy is facing a "perfect storm", while signs of a eurozone recession were rising.
And in the UK, Bank of England policymaker Michael Saunders warned that inflation spike even higher than feared.
In other news….
Morrisons is poised to beat the owners of Asda in the race to buy McColl's, the struggling convenience store chain that is expected to be put into administration as soon as Monday morning.
Barclays has avoided nearly £2bn in tax via a lucrative arrangement in Luxembourg that allowed it to pay less than 1% on profits in the tax haven for more than a decade.
EasyJet is planning to remove seats in some of its planes this summer as part of a strategy to cut the number of staff it needs, as the airline industry struggles
Half of older women fear they will have to keep working beyond the state pension age in order to make ends meet, according to research.
The boss of one of Britain's biggest energy suppliers has warned Rishi Sunak that the government must announce further help for families soon, to avoid an autumn emergency as the cost of living crisis deepens.
The UK government has expanded its sanctions against Russia to include punitive import tariffs on Russian precious metals, as well as export bans on certain UK products.
The US also hit Moscow with new sanctions, targeting services, Russia's propaganda machine and its defence industry.
And we've been inside one of the UK's first licenced medical cannabis labs, where medicinal marijuana is being produced to help people with chronic pain treatments.
Goodnight. GW
BoE's Saunders warns UK inflation could be even higher than forecast
Bank of England policymaker Michael Saunders is worried that inflation could be even higher than the Bank's latest forecasts.
Last week, the Bank predicted the inflation could hit 10% before the end of the year, the highest level since 1982, as it lifted interest rates by a quarter-point to 1%.
But in a speech this afternoon, Saunders warned that the cost of living squeeze on British households from high inflation could be bigger and last for longer than expected.
That's why he was one of three policymakers to vote for a half-point rise, he explains.
Here are the key points from Saunders' speech, at a Resolution Foundation event.
Inflation, and key measures of longer-term inflation expectations, are uncomfortably high. Alongside large gains in prices of energy and consumer goods, domestic inflation pressures have been rising in recent quarters, evident in trends in capacity strains, longer-term inflation expectations, underlying pay growth and services inflation.
The strength of external costs is eroding real incomes and is likely to cap real spending. But, by creating a long period of above-target inflation, these external cost increases also may exacerbate the rise in inflation expectations and hence, with the tight labour market, could make it harder to ensure domestic inflation pressures return to a target-consistent pace.
Against this backdrop, the MPC has recently raised rates by nearly 100bp. At our most recent policy meeting, most MPC members (including myself) judged that, based on our updated assessment of the economic outlook, some degree of further tightening in monetary policy may still be appropriate in the coming months.
I put considerable weight on risks that, unless checked by monetary policy, domestic capacity and inflation pressures would probably be greater and more persistent than the central forecast in the recent Monetary Policy Report. As a result, my preference has been to move relatively quickly to a more neutral monetary policy stance.
Wall Street has joined the selloff, with the S&P 500 index opening 1.7% lower and the Nasdaq Composite down 2%.
Here's Robin Brooks, chief economist at the IIF, on the rising recession risks:
Over in Mexico, inflation has hit a 21-year high.
Consumer prices climbed by 7.68% in the year to April, the fastest since 2001, amid the global cost of living squeeze.
Markets slide: what the experts say
China's covid-19 lockdowns, rising inflation and the war in Ukraine are all driving recession fears, says Mihir Kapadia, CEO of Sun Global Investments.
Two of the biggest concerns are supply chains and the impact of inflation including higher interest rates. As a result of severe Covid lockdowns, China's export growth is at a two-year low. Year-on-year export figures slowed to 3.9%, while imports remained on par.

The supply chain disruptions will in turn impact earnings of companies around the world, and thereby their stocks. Rising inflation is also leading to sharply higher interest rates and higher bond yields and this is undermining asset prices leading to falls in stocks, bonds and alternative assets such as cryptocurrencies.

With consumer inflation at an all-time high, along with rising energy prices, the cost of living crisis threatens to spill over into a larger recession in Europe and the US."
Worries about higher interest rates are also hitting stocks, according to Dan Ivascyn, group chief investment officer at bond giant PIMCO.
Ivascyn warned (via Reuters) that central banks such as the US Federal Reserve are determined to bring down inflation by tightening policy.
"We see recession risk over the next 12 to 18 months to be as high as about 30%.

"One of the key reasons for that is the Fed and other central banks appear dead set on getting inflation under control."
AJ Bell investment director Russ Mould says worries about Russia are also pushing markets down:
"The continuing impact of Beijing's zero-Covid policy in China and concerns about the Fed's next moves are helping to pile the pressure on markets.

"The impact of Chinese restrictions was reflected in export growth hitting two-year lows in April – in effect back where we were near the start of the pandemic.

"And investors are getting an unnerving reminder of the current geopolitical risks as Russian President Vladimir Putin leads anniversary celebrations in Moscow to mark the Soviet victory against the Nazis in the Second World War.

"This show of strength, as Russia displays its military arsenal, belies the weakness of the country's position; isolated and stuck in a grinding conflict in Ukraine. However, it certainly sharpens focus on the wider threat the nuclear power can still pose.
Airline passengers are continuing to suffer disruption today.
Travellers at Manchester and Birmingham Airport have both reporting huge queues due to delays at security, leading some to miss their flights, as airports struggle to cope with increased demand.
One passenger, Bob Black, tweeted that there were thousands queuing to get through security at Birmingham:
At Manchester Airport, traveller Ryan Hoey reported that the security queue stretched outside the Terminal building there too.
Airports have blamed several factors, including the time it takes for new ground staff to pass security clearance, staff sickness, a lack of Border Force officials and the spike in demand for travel following the end of the UK's coronavirus restrictions.
After a volatile morning, European stock markets are all deep in the red.
The Stoxx 600 is down around 2%, with losses in London (where the FTSE 100 is down 1.8%), Frankfurt (-1.85%) and Paris (-2.2%).

Marios Hadjikyriacos of XM says:
The shellacking in equity markets shows no signs of abating, with the combined forces of rising interest rates, slowing global growth, and a furious race to cut leverage wreaking havoc on Wall Street. The tech-loaded Nasdaq lost 1.4% on Friday and futures point to another round of pain when the market reopens today.

China remains committed to its zero-covid strategy despite growing signs that the economy is starting to crack. Authorities in Shanghai tightened lockdown rules again over the weekend, fueling worries around slower domestic growth and persistent global inflation as supply chains remain under strain.
Bitcoin lowest since July 2021 as selloff deepens
Bitcoin has now hit its lowest level since July 2021, as traders ditch riskier assets.
Bitcoin has extended its earlier losses to hit the $32,700 mark for the first time in nearly 10 months.
Darshan Bathija, chief executive of Singapore-based crypto exchange Vauld, said (via Bloomberg):
"In light of fears of rising inflation, most investors have taken a risk-off approach — selling stocks and cryptos alike in order to cut down risk."
The oil price has dropped too, on concerns that demand will be hit by China's lockdowns.
Brent crude has fallen 2% to $110 per barrel, as economic worries trump the G7's pledge to phase out imports of Russian oil.
Cryptocurrencies are also being hit by the selloff.
Bitcoin has dropped by 8% today to its lowest level since late January, at around $33,300 — around half its value six months ago.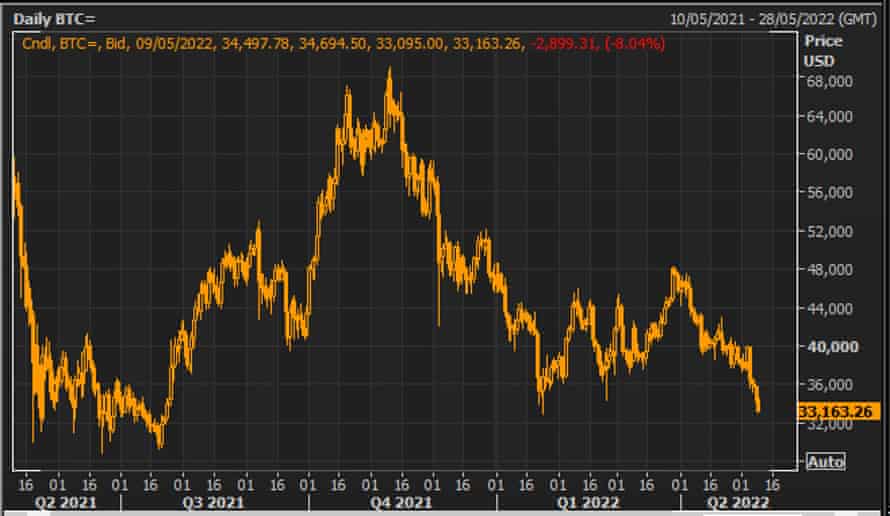 Saxo's Strategy Team say:
The week is off to a rocky start as risk aversion continues to hang over global markets after a rally attempt Friday in the US barely managed to avoid new lows for the cycle in the S&P 500.

The tech-heavy Nasdaq 100 index did slip to new lows, however, and is well into bear market territory, down some 25% from the top last November. US dollar strength continues to suggest general liquidity conditions are poor, and risk-sensitive Bitcoin trades near the lows for the year.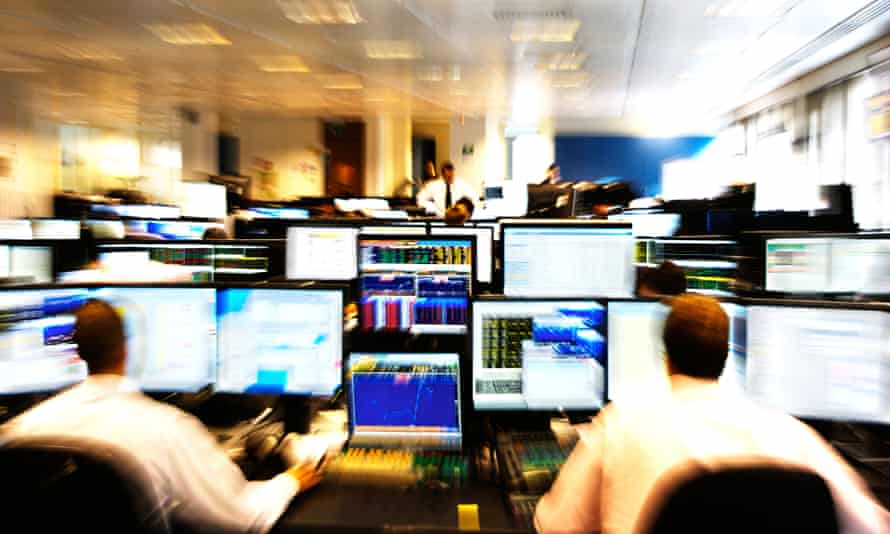 The selloff is gathering more pace, with the FTSE 100 now down 1.4% at a new seven-week low of 7282 points, down 105 points this session.
Mining companies are still among the fallers, such as Glencore (-5.5%) and Rio Tinto (-4.3%) with growth worries also hitting packaging firm DS Smith, and chemicals group Croda.
Neil Wilson of Markets.com says a 'bearish sentiment' is hitting stocks, with China's export slowdown (see opening post) adding to the anxiety.
Asian markets were softer overnight on some weak Chinese data and the broad failure last week to survive the Fed's rate hike. China export growth slowed to 3.9% in April from a year earlier, compared with the 14.7% a year before.

Lockdowns and the bottleneck at ports means this is probably going to worsen, too. Chinese PPI inflation data this week should be watched closely as a leading indicator for global consumer inflation.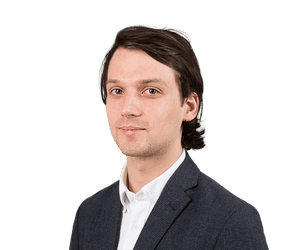 Jasper Jolly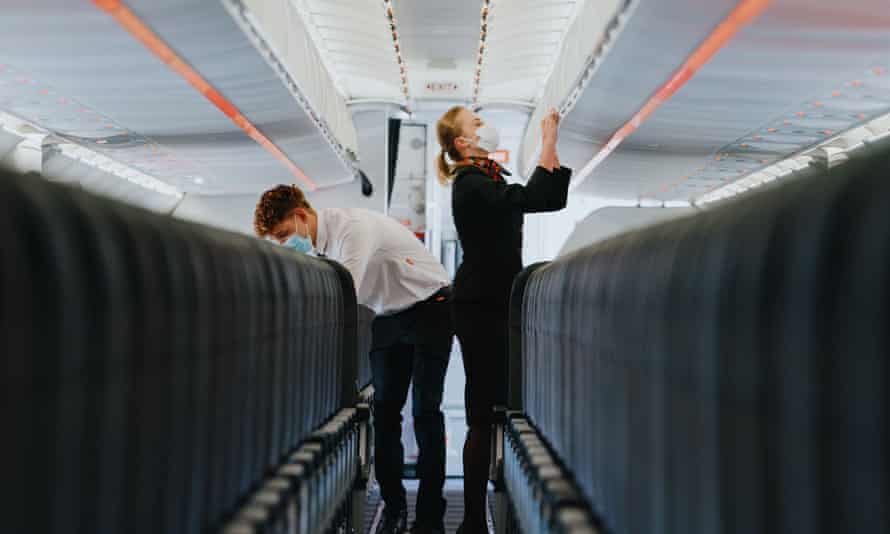 EasyJet plans to remove seats in some of its planes this summer as part of a strategy to cut the number of staff it needs.
Employers across the economy have complained of difficulty recruiting staff at the salaries they are willing to pay, and airlines are struggling to meet the increased demand as international travel restarts in earnest after Covid-19 lockdowns.
Airlines are required by law to provide one member of cabin crew for every 50 seats. By removing the final row of six seats on its smallest plane, the A319, easyJet will cut the number of passengers it can carry from 156 to 150, therefore limiting its requirement to three rather than four cabin crew.
Emerging market stocks have dropped to their lowest in 22 months, hit by the strong dollar and fears of a global slowdown.
China's yuan has dropped to a near 19-month low against the US dollar today.
April's slowdown in export growth has reinforced concerns that China's Covid-19 lockdowns across the country are taking a toll on economy.
Kit Juckes of Société Générale says the markets have woken up with quite the hangover:
Chinese trade data saw softness in both imports and exports, which isn't very surprising under the circumstances but didn't help risk sentiment at the start of the week. Nor did further Covid restrictions.

The yuan and equity indices fell, and as US Treasury yields continue to edge higher, the bears took charge.
Back in the markets, the US dollar has hit a 20-year high against rival currencies.
China's Covid lockdowns, accelerating global inflation and the worsening economic outlook have all boosted demand for the US currency as a haven, as Bloomberg explains here.
Higher interest rate rises are also lifting the dollar, with the Federal Reserve committed to a series of half-point rates hikes in coming months (on top of last Wednesday's 50bp hike).
Eurozone investor morale slumps as Ukraine war pushes Europe towards recesion
Investor morale in the euro zone has tumbled to its lowest level since June 2020 as the Ukraine war pushes Europe towards a recession.
The Sentix index of investor confidence fell to a near two-year low in May, the third monthly drop in a row,
The index dropped to -22.6 in May from -18.0 in April, weaker than expected. Investors were gloomier about the current economic situation, and the economic outlook.
Sentix managing director Manfred Huebner warned that:
The global economy is facing a "perfect storm".
The report warns that "The recession is becoming visible" in the euro area, as the Ukraine conflict and the sanctions on Russia hit the economy.
Huebner explains:
The sanctions against Russia are having an effect, on enemies and friends alike. Last month, the "first mover" economic index clearly pointed the way towards recession.

At the beginning of May, the downturn deepened further. Europe is hit particularly hard. The overall Eurozone index drops to -22.6 points. And for Germany we report an alltime low in economic expectations. In other words: it's coming thick and fast.
Full story: Morrisons could beat Asda owners in race to buy McColl's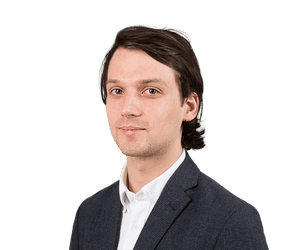 Jasper Jolly
Morrisons has reportedly beaten the owners of Asda in the race to buy McColl's, the struggling convenience store chain that is expected to be put into administration as soon as Monday morning.
The bid from Morrisons is due to be announced as the preferred bidder for McColl's, despite an improved offer from EG Group, owned by the Issa Brothers, according to Sky News.
McColl's is to be sold via a pre-pack administration, after the Scotland-based retailer's lenders declined a request to restructure its debt. That sparked a bid battle for the London-listed company, which employs 16,000 people across 1,100 shops in the UK.
Morrisons, Britain's fourth biggest grocer, already has a supply agreement with McColl's, to which it provides a range of products under the Safeway brand. Morrisons was bought out by the US private equity group Clayton, Dubilier & Rice last year.